Lecture: It's all in the jelly! A talk about Queen Rearing and the Cell Builder with Richard Noel
3rd March 2021 @ 7:00 pm

-

8:30 pm

Free
About this Event
As promised, Cambridge Beekeepers are delighted to welcome back Richard Noel from his home in Brittany to talk to us about queen rearing and the cell builder!
Richard loves queen rearing. "There is nothing more satisfying than raising your own queens with your own resources".
From the many methods, Richard prefers the Mike Palmer method of the 10 over 10 cell builder box. In this talk he will go through the process he uses to produce super queens, with their cells still full of Royal jelly on the day they are born. Topics will include genetic selection, grafting, raising the queens from start to finish, drone colonies and subsequent mating.
Richard will demonstrate just how easy it is to raise good queens that can outperform any queens that you can buy and which are completely suited to your own area. His ethos is for everyone to completely understand the process which will enable anyone to raise queens in their individual situation, whatever size apiary and whatever resources they have. From 2nd or 3rd year beekeeper to the more experienced, this talk will help you in some way!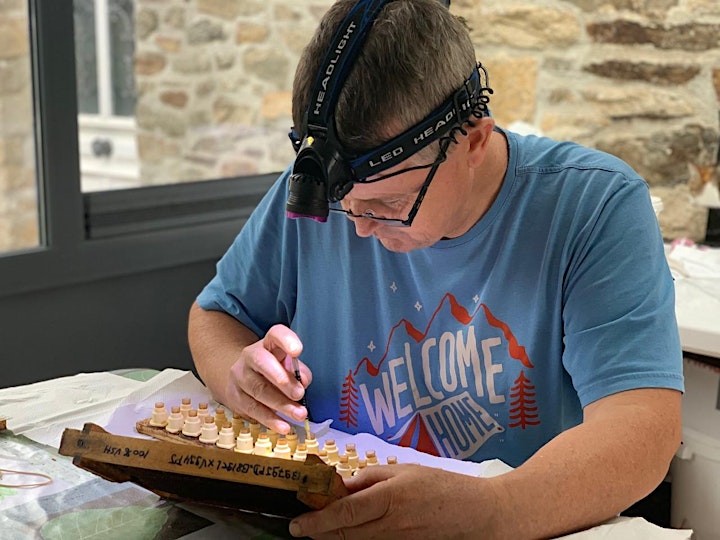 About the speaker
Richard was born and brought up in Jersey but moved to France 18 years ago. He began his life in Brittany as a landscape gardener but soon moved onto beekeeping and now he has over 200 production colonies, 100 nucs and roughly 60 mini mating nucs.
Not only is Richard a burgeoning bee farmer but he is a single parent to 3 children.
He writes a blog and has a strong media presence. You can find him on Instagram and Twitter as well as subscribe to his YouTube channel.