Lecture: Planting for bees – a talk by Rosi Rollings
13th October 2021 @ 7:00 pm

-

9:00 pm

Free
Which plants attract the most bees?
About this event
In 2011, Rosi Rollings wanted to start a plant nursery dedicated to 'plants for bees' but didn't know much about it so she embarked on eight years of observations and formal research.
Rosi has now produced a 6 year study of which plants suit which pollinator. She has looked at honeybees, bumble bees and solitary bees and come up with a list of the 30 best plants for all of them
Rosi's primary finding is that the number of bees each plant attracts varies hugely. Some attract surprisingly few, even supposedly 'bee-friendly' plants. This variation is significant for anyone wanting to maximise the amount of bee-food any area of land can provide.
In her talk Rosi will share both the findings from her research and plans for future research. She will also talk about how she has used those findings to provide ' bee friendly ' habitats.
instagram – @rosybeeplants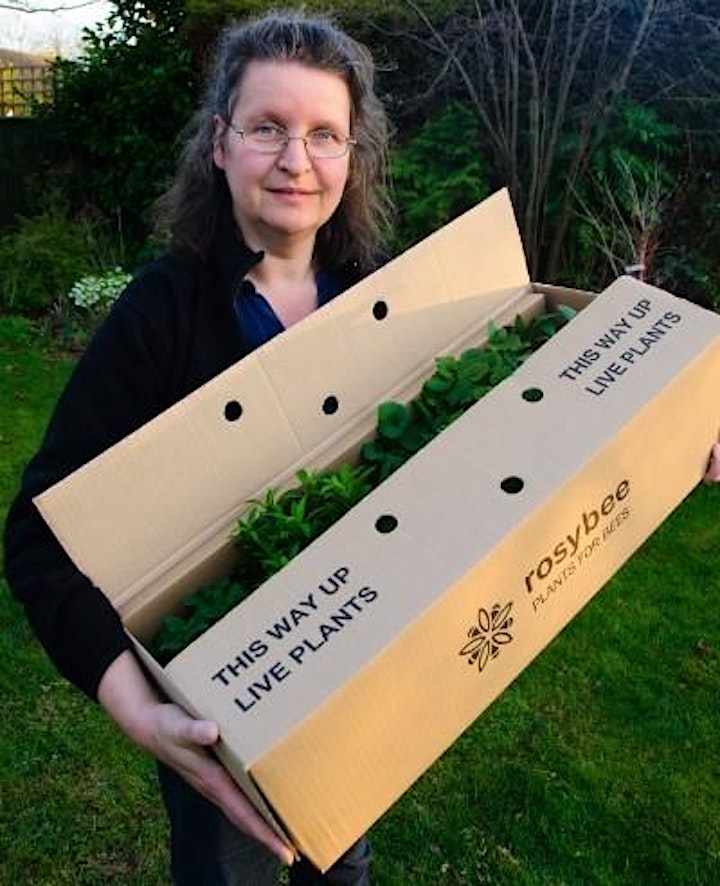 About the speaker
I have been a business woman all of my adult life, in roles such as Customer Service, Marketing and latterly in Financial Services consultancy. But I have also been a passionate amateur gardener for 30 years which led to a love of plant propagation and a dream to run a nursery.
Then in 2009, my husband and I took up beekeeping and, very naturally, I found that I wanted to grow plants to support them. I quite quickly found that both information and the supply of plants was a little lacking. Now 11 years on, there is much better information available but it can still be tricky to source the right plants and be confident that they provide the best support for the bees.
I am now fortunate enough to been able to turn my hobbies into a business and am further developing my understanding of the complex relationship between plants and pollinators through continual research.