Lecture: Breeding for Hygienic Bees
23rd June 2021 @ 7:00 pm

-

9:00 pm

Free
Breeding for Hygienic Bees – a talk by Jack Silberrad
To treat or not to treat?
About this event
Cambridgeshire Beekeepers' Association are delighted to welcome back Jack Silberrad to talk to us about his latest beekeeping research.
It's a contentious question in beekeeping, but one thing we can all surely agree on are the benefits of breeding hygienic bees.
So what constitutes hygienic behaviour, what are its benefits and how can we identify and perpetuate it?
With such a growing interest in hygienic traits, Jack will talk to us about industry standard methods of tracking Varroa and hygienic traits that are simple and fast for any skilled beekeeper. He will speak about queen rearing for specific traits with minimal equipment and expense.
This talk promises to be a whirlwind tour of many key beekeeping disciplines, to encourage attendees to rear their own queens, and includes methodology compatible with any perspective on Varroa management.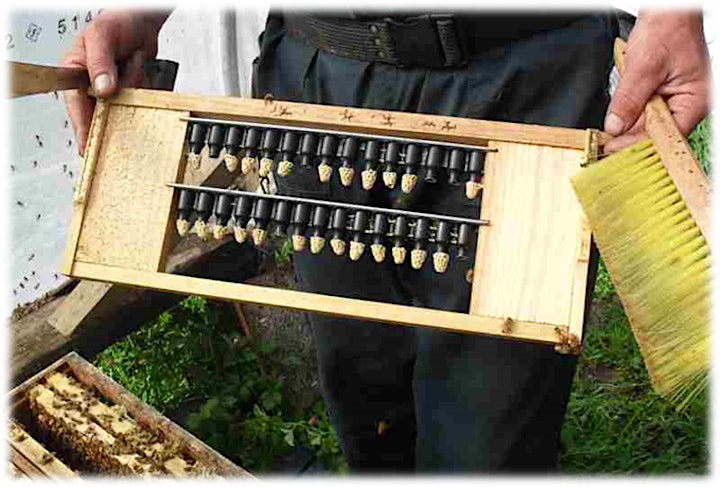 Photo credit: Jack Silberrad
About the speaker
Having worked variously as a microbiologist, teacher, and medical sales representative Jack completely changed direction, from suits to boots, and is now a qualified honey bee farmer. Over the last five years he has managed ~400 colonies with the London Honey Company, and 750 double queen colonies seasonally with Manuka Island Honey, and he now works as a beefarmer and Seasonal Bee Inspector in and around Cambridge. Most recently he represented the NBU for this year's Invasive Species Awareness week, speaking on Asian Hornet monitoring and reporting.